We are a Community Interest Company (CIC) based at the Westergate Business Centre in Moulsecoomb.
Since 2008, East Brighton Trust has given out over £400,000 helping fund everything from school minibuses to local festivals, OAP trips, gardening groups, children's playgroups and sports clubs. Find out more about where our funds go.
If you are involved in a group in Moulsecoomb, Bates Estate, Saunders Park, Manor Farm, Whitehawk, Craven Vale, Bristol Estate or Higher Bevendean and could use a grant of up to £500 to purchase new materials or run an event please read the grants criteria to make sure you qualify then fill in our simple online application.
------------------------------------------------
IMPORTANT NEWS!
Our small grants applications are now processed through Sussex Community Foundation, meaning we can benefit from their wealth of expertise and experience working with hundreds of local charities.
The next deadline for applications is 5th May.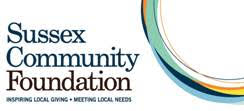 Apply now via the Sussex Community Foundation website or read the most Frequently Asked Questions.

------------------------------------------------------------
About us
We own a number of properties in East Brighton, including the Westergate Business Centre and The Bevy Pub and use income generated from these assets to support our grant making programmes. Where possible, we let our property to local companies and voluntary sector organisations and provide affordable housing in East Brighton.
This website provides information about our work and grant programmes. If you need more information, or would like to be involved please go to the 'contact us' page or call us on 01273 818999 and we'll ensure your questions are answered as quickly as we can.